Sport fishing is the lifeblood of the Mille Lacs Lake area in Minnesota where one of our youth residential treatment facilities, Nexus-Mille Lacs calls home. It is one of the top fishing areas in the state, boasting many angling options including the Rum River, Lake Onamia, Lake Ogechie, Lake Shakopee, and the second largest inland lake in the state of Minnesota - Mille Lacs Lake.
Nature and Mental Health
The simple joys of fishing are apparent – fresh air, the simple beauty of nature, the thrill of "fish on," and a little peace and quiet to name a few. But what about some of the deeper benefits that the sport of fishing has to offer? Things like relationship building, the importance of self-care – allowing one's mind and body the opportunity to relax and develop positive coping techniques. Spending time in nature can reduce stress and anxiety and elevate your mood.
Providing Youth with Healthy Behavioral Choices
Nexus-Mille Lacs therapist, Nick DeChene, understands these benefits well and makes a concerted effort to include fishing in his work with youth. He explains, "The youth we work with are struggling with mental health issues. The majority of these youth also might not get the opportunity to experience something in nature, like fishing. I hope through this positive experience, they will be motivated to continue making similar memories and strive to get their needs met through fishing versus other unhealthy behaviors."
On a recent trip, DeChene took a youth fishing to celebrate successfully completing treatment. Luck was with them that day, as they each landed fish!
When asked how he felt about fishing, the young man stated, "I was having a bad day the day before, and this really calmed me. I liked it so much, I'd fish in a creek with no fish!"
No doubt they created a special memory and, just maybe, a passion for fishing that will last a lifetime!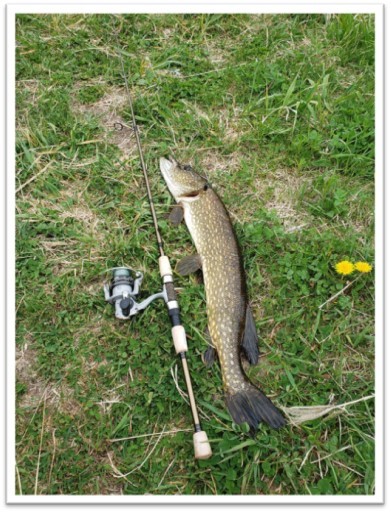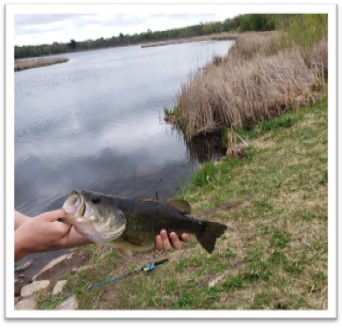 This blog article was contributed by Jeremy Janski, Nexus-Mille Lacs Family Healing.
Nexus Family Healing is a national nonprofit mental health organization that restores hope for thousands of children and families who come to us for outpatient/community mental health services, foster care and adoption, and residential treatment. For over 45 years, our network of agencies has used innovative, personalized approaches to heal trauma, break cycles of harm, and reshape futures. We believe every child is worth it — and every family matters. Learn more at nexusfamilyhealing.org.