NEXUS THROUGH THE DECADES:
The past 50 years have been filled with life-changing milestones!
For fifty years, we have grown and responded to the mental health needs of our communities, helping thousands of lives along the way. All of the lives changed, children helped, families strengthened, safe homes provided, and ripple effects of hope are thanks to our dedicated staff and to those who support us.
Today, Nexus serves over 3,600 children, families, and individuals every year through community and outpatient mental health services, foster care and adoption, and residential services. We have thrived for decades in this difficult industry because of a certain grit and determination to make even the toughest situations better. It's been a meaningful journey and we look forward to the next half-century, restoring hope and reshaping futures for many more lives on their path to healing.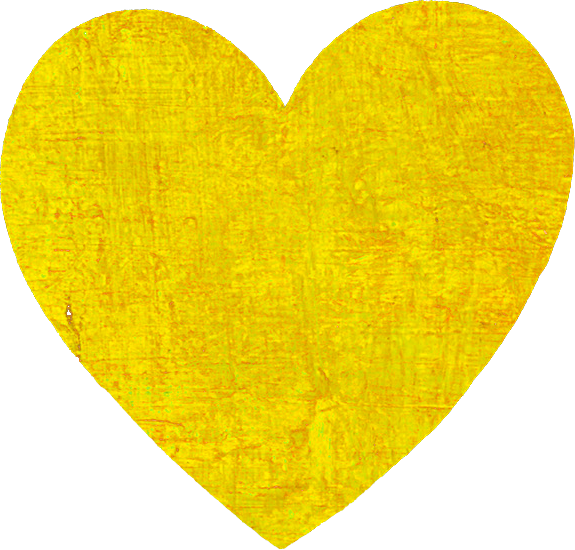 1970s
From the beginning, Nexus did not shy away from situations that seemed beyond hope. Our reputation in working with individuals with emotional and behavioral health issues led to expanding our partnerships and broadening the range of individuals we serve.
1972
James J. Beattie, a former professional boxer, founded Nexus as a halfway house called Port Alpha in Downtown Minneapolis. Port Alpha provided long-term residential treatment to men who had been incarcerated. This program helped men address drug/alcohol abuse and sexually problematic behaviors. This program helped men in some of the toughest of situations, move forward with their lives.
1975
Port Alpha incorporated and changed its name to Nexus and our residential treatment program moved from downtown Minneapolis to Minnetonka. Through a partnership with Hennepin County, a need was identified for services that would help male youth ages 16-18 with sexually problematic behaviors. As a result, Nexus began residential treatment services for this age group.
1978
A survey from the Hennepin County Probation Department named Nexus as the most reputable residential correctional program contracting with Hennepin County. We began to look beyond residential, and started to partner with schools to develop potential in-house school programs.
1980s
Family involvement in a youth's care is critical to their success. In the 1980s, we were already shifting programming to include more family elements. Support programming such as vocational services, educational programs, chemical dependency, and case management support were included in our services.
1981
The University of Minnesota helped us conduct a recidivism study to collect data on our former clients who had been involved in the criminal justice system. The study indicated that 90% of clients who graduated from our program did not re-enter the system within a two-year period.

In late 1981, Nexus formed Nexus Diversified Community Services, a corporation to provide funds for programs such as vocational and work behavior training for clients.
1986
The Nexus Board of Directors approved a $350,000 capital fundraising campaign to complete renovations of the residential treatment buildings and to support our shifting model to treat the whole client - addressing mental health, family, physical health, education, chemical dependency, and other factors.
1990s
As mental and behavioral health needs increased for youth, Nexus' mission grew. We expanded to serving all gender youth and moved beyond the state of Minnesota, helping youth receive treatment in Illinois. Nexus earned national accreditation from the Council on Accreditation (COA) and has maintained this accreditation ever since.
1990
The Illinois Department of Children and Family Services contacted Nexus to help address the growing need for youth services in Illinois. As a result, we opened a residential treatment program serving male youth with sexually problematic behaviors, in Onarga, IL, on the former campus of Onarga Military School.
Today, Nexus-Onarga now serves male youth ages 9-20, with a wide range of mental and behavioral health needs. Our residential program includes an on-site school, vocational opportunities, transitional and independent living programs, and therapeutic foster care.
Learn more about Nexus-Onarga.
1991
In 1991, Nexus ended all adult programming and shifted focus to the growing mental health needs of youth. Our Minnetonka facility, now Nexus-Mille Lacs, relocated to Onamia, MN into the unused Crosier Seminary building.
Today, Nexus-Mille Lacs serves male youth ages 10-18, with a wide range of mental and behavioral health needs. Our residential program includes an on-site school and group homes.
1991
A new Nexus family therapy model and related training was introduced in Minnesota. Research indicates family involvement is integral to success, and family therapy is an essential part of healing and care. And family isn't just immediate family at Nexus; we include all potential caregivers including biological, extended, foster/adoptive, and friends as appropriate.
1992
Nexus gains national recognition and engages elected officials in discussions about our programs for sexually problematic behaviors.
1993
Another residential treatment program serving male youth with sexually problematic behaviors opened in Manteno, IL, now known as Nexus-Indian Oaks. Located on the old Illinois State Hospital grounds, the name "Indian Oaks" was inspired by Manteno's train depot on Illinois Route 50, at the edge of town.
Today, Nexus-Indian Oaks provides residential treatment for all gender youth ages 12-21, who are dealing with a wide range of mental and behavioral health issues. Programming includes an on-site school and vocational opportunities.
1994
After a $1.2 million dollar renovation, the Nexus-Indian Oak's revamped the Carriel building. They expanded their programing and opened the doors residential girls' program – our first significant work in supporting female youth. Still operating today, Nexus-Indian Oaks treats female-identifying youth who have experienced abuse, human trafficking, self-harm, sexually problematic behaviors, and more.
1995
We invested in ensuring our youth continue to grow and succeed after they leave our care by hiring our first aftercare coordinator and school liaison at Nexus-Onarga. Later this year, we reached a new milestone — 14 youth proudly graduated from treatment in Nexus-Onarga's first graduation ceremony.
1998
Nexus earned national accreditation from the Council on Accreditation (COA). We have maintained this accreditation ever since.
1999
We expanded our residential treatment in Minnesota by acquiring Gerard Treatment Programs, now known as Nexus-Gerard. Nexus-Gerard is located on a beautiful 12-acre campus in Austin, MN, which once served as the Hormel Estate.
Nexus-Gerard focuses on helping children and adolescents with a wide range of mental and behavior health issues through residential treatment and outpatient services. Today, Nexus-Gerard provides residential treatment to all gender youth ages 6-18. Our campus includes an on-site school, vocational opportunities, and Collaborative Intensive Bridging Services.
Learn More about Nexus-Gerard.
2000s
Youth need education and life skills to be prepared to flourish as independent adults. In the early 2000s, Nexus opened additional transitional living solutions for youth moving into adulthood and invested heavily in our educational programs.
2003
Sometimes youth in our care need a place to stay while their families prepare for them to return home after treatment. Other times, our youth end treatment and they don't have a home to return to. To help meet this need, Nexus-Mille Lacs built and opened a group home, one mile away from campus, that focuses on building independent living skills.
This 10-bedroom group home provides male youth ages 14-19 a place to continue their growth and prepare them to re-enter into the community and/or return home.
2004
We started re-entry independent living programs at Nexus-Indian Oaks focused on strengthening our youth's life and social skills.
2005
Nexus-Gerard built and opened an on-campus school called New Dominion School, a new state-of-the-art facility. Previous to having a dedicated school building, Nexus-Gerard utilized the limited campus space they had to create three educational spaces spread across three campus locations.
2006
Nexus-Indian Oaks' school privatized and became Safe Harbor School. Our school provides year-round classes for our youth, as well as for day treatment students from surrounding school districts.
2006
Nexus-Onarga opened a new building for their Transitional Living Program. Moving out of intensive Residential Treatment is an important time of transition. Our youth need time to practice what they've learned — in a less structured, but still highly supportive, environment. Our Transitional Living Program helps prepare youth to successfully live on their own.
2009
In 2009, Nexus-Mille Lacs moved less than two miles away from the Crosier Seminary location to a built-to-purpose facility on a 40-acre wooded lot, just outside of the town of Onamia, MN. The new campus allowed us to modernize numerous facets of the facility to better serve the youth in our care. In addition, the larger footprint provides ample space for youth to recreate and explore.
2010s
Between 2010 and 2019, Nexus added foster care and adoption services across Minnesota and North Dakota, residential services in Baltimore, MD, and school-based case management and outpatient services in multiple locations. A standardized Nexus Practice Model was developed and implemented across all agencies.
2010
Nexus-Onarga opened Cornerstone Café & Gallery in January 2010. Located in downtown Onarga, IL, the Cornerstone Café is the perfect place to meet friends, enjoy a delicious bakery item, and relax with a drink.
The Café is owned and operated by Nexus-Onarga and serves as a youth vocational program that provides on-the-job training. Our youth learn about business management, customer service, and barista skills. Through the Nexus-Onarga Grand Prairie School, youth are also able to participate in trainings for public health certifications.
The Café is loved by local Onarga patrons. Many of the residents visit the Café daily to show their support for our youth.
2011-2012
In 2011, leadership recognized there was a need to serve youth closer to home and in the community. As a result, Nexus expanded beyond residential services to add foster care and adoption services in Minnesota with the affiliation of Family Focus. In 2012, Kindred Family Services was added to the family as well, and eventually both agencies merged together, becoming Nexus-Kindred, making us the largest private foster care agency in Minnesota.
Nexus-Kindred provides foster care and adoption services to youth ages 0-21. We currently have foster homes in over half of Minnesota's 87 counties and we have staff in 10 regions throughout the state. We also provide supervised visitation and mental health services and supports.
2012
We made major improvements to two of our residential campuses in 2012. At Nexus-Gerard, we opened a brand-new full-size gymnasium, which is the first recreational facility the campus has ever had.
And we built a new state-of-the-art school at Nexus-Onarga featuring wide hallways, video monitoring, and smart board technology.
2012
We expanded our national reach by welcoming Nexus-Woodbourne to our Nexus family. Located in Baltimore, MD, Nexus-Woodbourne's services include a psychiatric residential treatment program and treatment foster care.
Today, our Nexus-Woodbourne campus serves all gender youth ages 14-18. We offer psychiatric residential treatment program, a diagnostic program, on-site school, and vocational programming to equip students with real-world, tangible skills they can use in their future careers and continuing education. We also provide treatment foster care for children and youth (ages 0-21) that have a mental health diagnosis involving severe emotional and behavioral problems.
2012-2013
We renovated several of our agency campuses to create more therapeutic environments.
At Nexus-Gerard, we built an addition to serve younger youth ages 6-10 and support youth who needed shorter treatment experiences.
Nexus-Indian Oaks built six cozy cottages and two multi-story homes on campus. With private bedrooms, the new cottages now provide safety and comfort for youth in residence.
We broke ground and built two new foster care homes at Nexus-Onarga. Our foster care homes help youth and their families with the transition and reunification process after completing a Nexus-Onarga Residential Treatment program. These foster care homes are fully equipped, move-in ready homes for youth in foster care and our live-in foster parents.
2013
A new state-of-the-art workshop was completed for the Industrial Technology Program at Nexus-Onarga. The program was created in 2005 by Industrial Arts Instructor Bill Chivers to teach youth about woodworking and auto mechanics. Our vocational training instructors provide hands-on experiences to teach our youth practical skills and help them understand the responsibility and rules of maintaining a safe environment.
2013
Nexus-Gerard started a partnership with FACTS (now known as Nexus-FACTS) to expand Collaborate Intensive Bridging Services to more Minnesota Counties. Our Collaborate Intensive Bridging Services is based on the concept that a child is best treated with their family in the home. This treatment model involves a combination of intensive in-home therapy and a brief placement in an intensive treatment center. Hennepin and Olmsted Counties joined Dakota County to participate in this program.
2013
Alternative forms of therapy are introduced throughout our agencies, one of the most significant being Trauma-Focused Cognitive Behavior Therapy (TF-CBT). We continued to explore other forms of interventions such as equine therapy, Eye Movement Desensitization and Reprocessing (EDMR) therapy, sensory integration, and mindfulness/yoga. These forms of therapy help us treat youth experiencing some of the toughest situations using trauma-informed care.
2015
With an interest in expanding its expertise in children's mental health to serve a greater number of youth and families in the community, Nexus-Gerard began exploring the possibility of creating outpatient services. In 2015, Nexus-Gerard was awarded a contract with Mower County Family Services collaborative to provide mental health service to children and families referred by local schools. The response was overwhelmingly positive, with Nexus-Gerard now serving all Austin Public schools and providing outpatient services through clinics in Austin and Albert Lea, MN.
2016
An extensive initiative that spanned a few years, we developed our Nexus Practice Model, one that reflects the focus and values of the organization. We use this model to train and inform all staff across the organization to ensure children and their families are served more consistently and purposely wherever they may encounter our services.
2017
We expanded our foster care and in-home services to North Dakota when Nexus-PATH (formerly PATH North Dakota Inc.) joined our family.
Today, we offer a variety of services for North Dakota children and families: three different levels of foster care, independent living, supervised independent living, outpatient, school-based case management, assessments, treatment planning and coordination, relief care, parent-to-parent mentoring, crisis planning and intervention, family reunification, and psychiatric residential treatment.
2017
Nexus-PATH started a Community Mental Health Clinic to provide evidence-based, high quality mental health therapy services to children, adults, and families in the Fargo, Minot, Ellendale and Edgeley communities. Our licensed therapists also provide outreach to numerous school districts statewide via telehealth and/or onsite service delivery.
2018-2019
The Nexus Foundation for Family Healing was established in 2018 to advance the mission and goals of Nexus Family Healing and related agencies by securing philanthropic investments to support operations, advance key strategic initiatives, enhance and expand services, and promote long term economic stability. The Foundation leverages the expertise of a separate Board of Directors solely dedicated to engaging and stewarding donors across our four states of operation. Contributions raised provide direct support to Nexus Family Healing agencies and the children, families, and adults served at the local level while also advancing strategic initiatives for the overall organization. Learn more about the ways you can donate to Nexus.
2019
We expanded our Outpatient/Community Mental Health Services in the Twin Cities by acquiring FACTS, a clinic in Mendota Heights, MN, now known as Nexus-FACTS.
At Nexus-FACTS, we provide outpatient mental health services to families, adolescents, and children. Our therapists are specially trained in trauma and stress, and we're committed to helping our clients heal and grow as well as keeping families together. In addition to our outpatient services, we also provide Collaborative Intensive Bridging Services to youth ages 8-17, Early Childhood Therapy for children ages 0-5, intensive home-based services, including family stabilization, for youth 0-17, and psychological testing for youth ages 6-17 and adults.
2019
Nexus-PATH launched our School Case Management program. Our School Case Management is a strengths-based service designed to support and supplement traditional supports available in the school. The goal of the service is to enhance the student's functioning within the home, school, and community.
2019
We opened our Diagnostic Center at Nexus-Woodbourne where we serve all gender youth who have been or are at risk of commercial sexual exploitation. We're committed to providing a safe environment—free from re-traumatizing stimuli—where youth can develop trusting relationships and build coping skills that will help them continue on their path toward wellness. Treatment and clinical services are provided by licensed, trauma-certified social workers and counselors, health services are provided by licensed health care staff, and educational services are provided on-site with a focus on life and vocational skills development.
2020s
At the start of 2020, the nation was on the brink of the largest youth mental health crisis to date. We were determined to be part of the solution forward. With decades of experience and a drive to make a difference, we did not let this current state deter us. We banded together as an organization, creating new community mental health services, crisis services, expanded school-based services, and more access to resources so desperately needed. Today we offer a continuum of care for children, families, and adults.
2020
We rebranded and changed our name to Nexus Family Healing. For more than 50 years, we have focused on rebuilding lives, reconnecting families and restoring hope for youth and families suffering from mental, emotional and behavioral issues. Our new name, a refreshed brand, greater integration of our services, and a talented new leadership team led by Dr. Michelle K. Murray, LMFT, President and CEO, allows us to fulfill our purpose in a meaningful way.
"Our new name clearly conveys our understanding that in order to change a child's life, families, too, must be supported and healed. Our dedication to providing innovative, effective, trauma-informed mental health care is as much about families as the youth that we serve," said Murray. "Every time we help children change the course of their lives, we are breaking a cycle for current and future generations that continues long after our work is done. By interrupting cycles of harm, we create the possibility of healthier families, more stable communities and a better world."
2020
If 2020 taught us anything, it is that we can do incredible work together. With the support of our donors and our dedicated staff, we found innovative ways to provide continuous care for those in need. During COVID, we transitioned our community services to telehealth and online, and we developed new policies and procedures at every campus and office to keep our clients and staff safe and healthy.
2021
We welcomed Willow Trails Group Home (formerly Steps of Success) to our family. Willow Trails is located in Andover, MN, and serves female youth ages 12-18 who have experienced trauma and are challenged with mental and behavioral health issues with the tools they need to move forward. Our team at Nexus-Mille Lacs operate and staff the home.
2021
In July 2021, we joined forces with a collaboration of organizations in southeastern Minnesota to open a first-of-its-kind crisis program in Rochester. The 10-county region and key partners such as Mayo Clinic, Olmsted County Medical Clinic, NAMI, Blue Cross, UCARE and others saw a community need and together, filled the gap in services. This program, the Southeast Regional Crisis Center (SERCC), is a 24/7 mental health crisis care facility that accepts walk-in clients and provides short-term residential treatment for youth (10+) and adults. As the operating partner, we provide all clinical oversight and staffing needs.
2021
We expanded our crisis services and started a partnership with Hennepin County to provide Family Response & Stabilization Services (FRSS). Through FRSS, our staff at Nexus-FACTS provide immediate, in-person support and stabilization for youth (ages 5-18) and their parents/caregivers in Hennepin County. Our goal is to keep youth and families stable in their homes by helping them determine and connect to the support they need to thrive.
2021
We added residential treatment to our services at Nexus-PATH Family Healing. Nexus-PATH becomes the first agency to offer all three of our service lines: Outpatient/Community Mental Health Services, Foster Care, and Residential Treatment.
Luther Hall is located in a quiet residential neighborhood in Fargo, North Dakota, where we provide a therapeutic setting for male and female youth ages 10-17 who present risk to themselves and others due to significant issues impacting their everyday lives, resulting in the need for out-of-home placement for treatment.
2022
To help fill a gap in services for adolescent teens, we partnered with Dakota and Washington counties to become the operating partner for Aspen House.
Aspen House is a short-term facility located in Mendota Heights, MN, for teens in Dakota and Washington counties in Minnesota who temporarily need a safe place to live. The facility provides temporary housing as well as mental health assessments and services.
2023
To help support youth ready to step down from Psychiatric Residential Treatment Facilities (PRTFs) and the Child and Adolescent Behavioral Health Hospital (CABHH) in Minnesota to a less restrictive setting, we started our Mobile Transition Team (MTT) at Nexus-FACTS.
In addition to working to find the right placement for youth, our MTT staff also provides intensive support throughout the transition and stabilization period, working side-by-side with caregivers and community services.